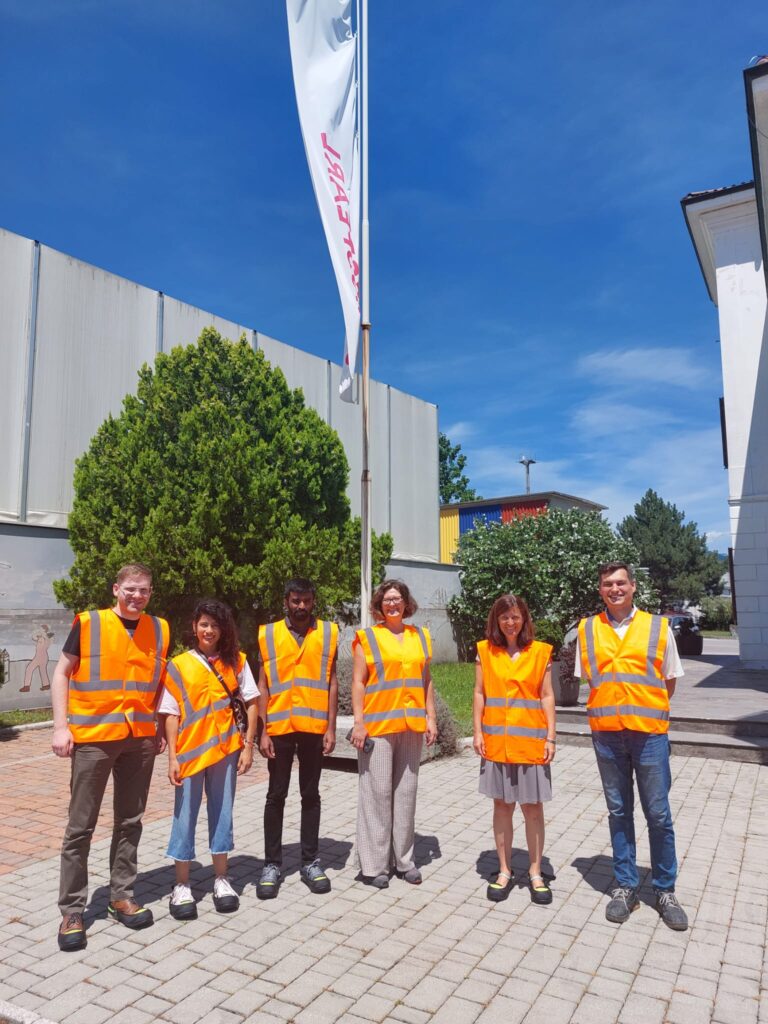 On July 14, we visited the company Swisspearl Slovenia d.o.o in Ahovo. It produces fibre cement products for roofing and garden.
The company is very interesting from an ecological point of view, as it has made a valuable contribution to a sustainable future and circular economy:
– Since 1998, no harmful asbestos has been used in production. Instead, PVA fibres and cellulose are used.
– By switching from CEMI to CEMII, CO2 emissions have been reduced.
– They use a special process to purify the water used in production – using a water treatment plant. Their goal is to completely stop the emission of water into the river by the year 2030.
When we visited the company, we were warmly welcomed by Olena Pliekkhova – head of the water treatment plant – and Oleksii Pliekkhov – head of the research and development department. They gave us a detailed presentation of the company and the water treatment plant, focusing on the recent environmental and circular economy benefits and challenges. After the presentation, they took us through the production process. We then toured the water treatment plant.
After the tour of the company, we visited the Pump storage planet in Avče, which uses a special pumping process that reduces energy consumption.